Product &gt Now Packaging
Now Packaging
This reusable packaging materials that used LCD Panel manufacturing consist of external parts
on semi-permanent and internal parts on single-use.
It is mostly used for local shipping, however some chemicals are used for overseas shipping.
Providing all related products and solutions from Canister, Closure, Liner,
Diptube to O-ring, Jig, and Blowing machine.
Product composition

Assembly diagram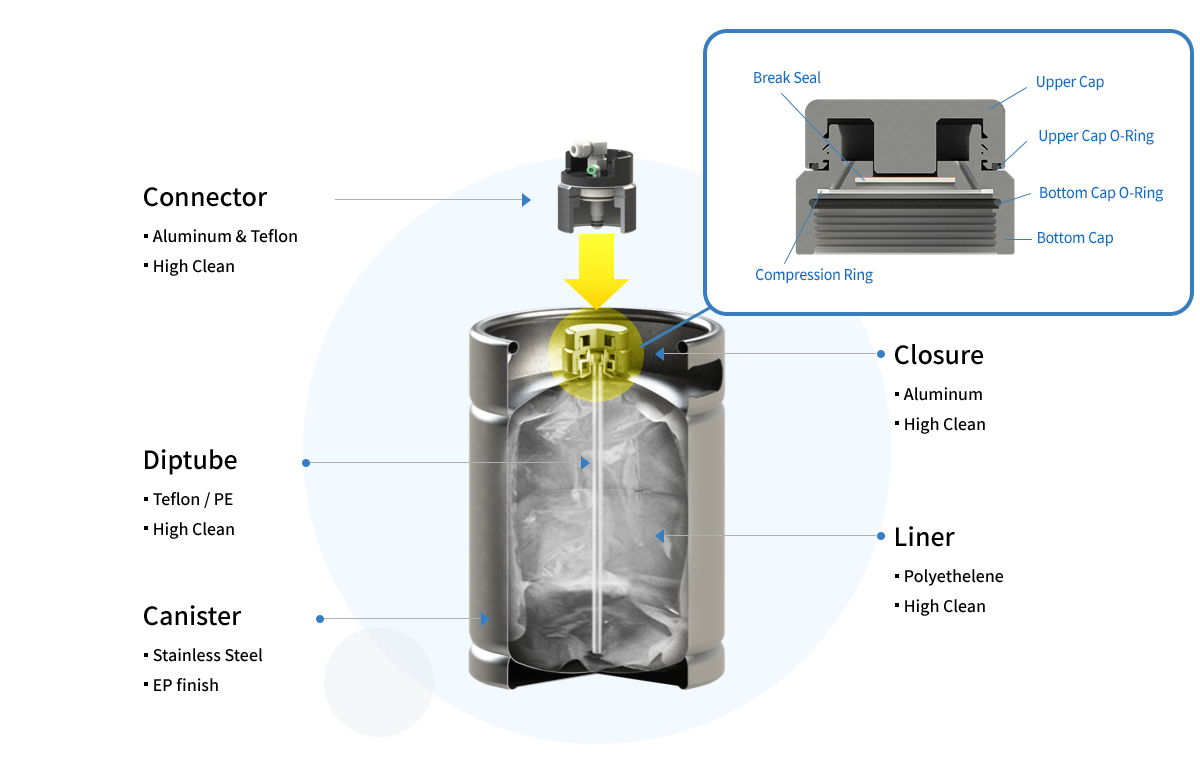 Usage outline