Product &gt Clean PE Bottle
Clean PE Bottle
As disposable containers that fill up chemical for LCD Panel manufactures,
it is especially selected by Chinese panel customers in overseas shipping.
It has more difficulty in re-used for the collected containers in China
due to its high risk of loss, long period of turnover and renewal of
UN (maritime shipping) certificate in every year.
In particular, 40L PE Bottle was firstly developed with our own technology
and have supplied up to now by securing Asia patent.
Strong features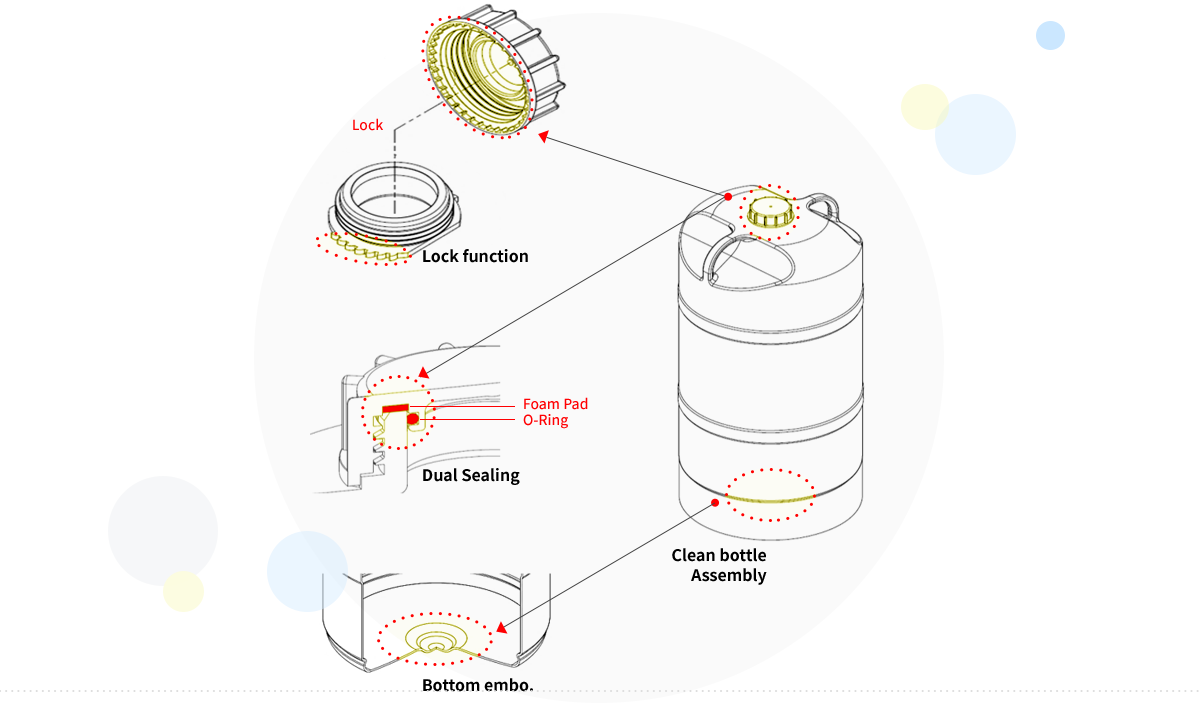 Product composition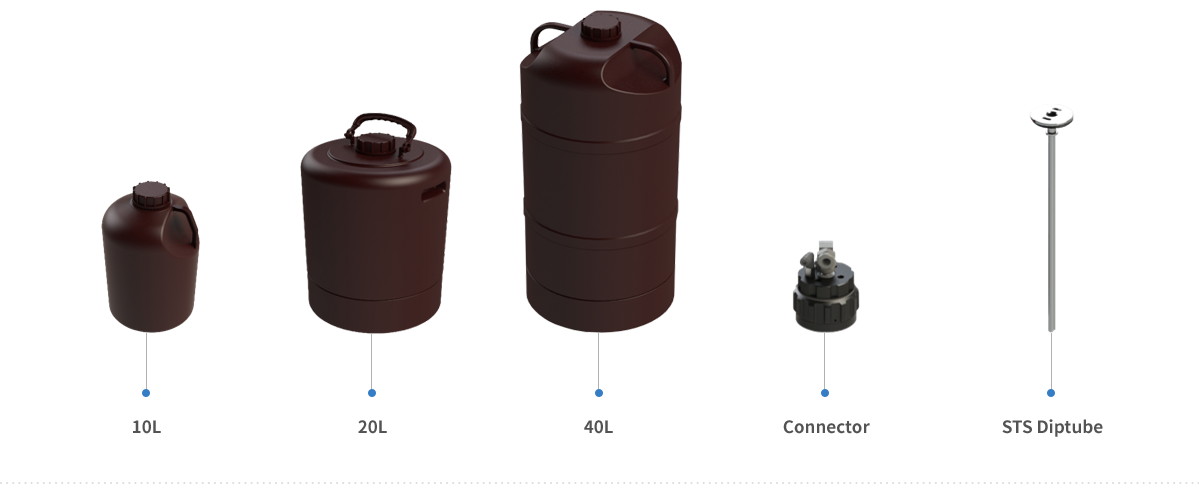 Aassembly diagram